FFU-10 Fire Fighter Unit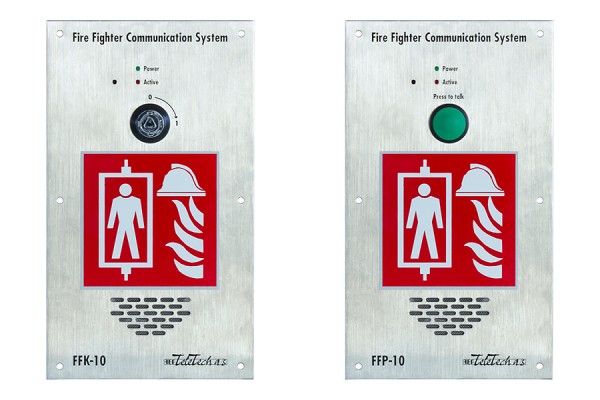 Firefighter Communication
Fire fighter communication system making et possible for rescuers to establish local communication with the distressed.
The Fire Fighter unit simply connects to the TSA unit of the car and more Fire Fighter units can in addition be connected to create several points of communication.
The units can be purchased with either key- or pushbutton activation. They exist in to types of mounting.
Part No.
| | |
| --- | --- |
| FFK10 key switch/flush mount | 900-0513-010 |
| FFK10 key switch/surface mount | 900-0513-020 |
| FFP10 push button/flush mount | 900-0513-030 |
| FFP10 push button/surface mount | 900-0513-040 |
Documents
Fire Fighter – User Guide | Danish | English |
Further Information
For further information contact us by phone +45 46 300 720 or by e-mail at info@abp-teletech.com